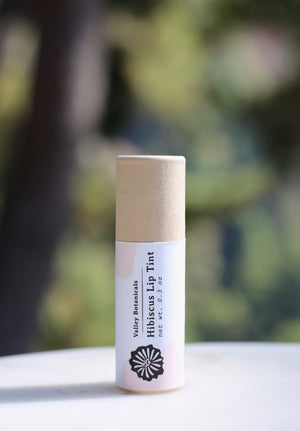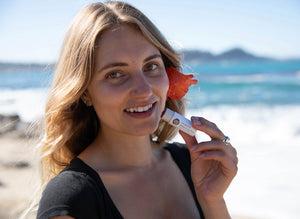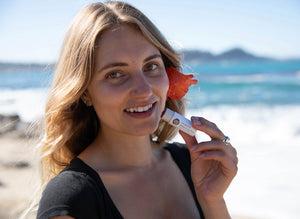 Hibiscus Lip Tint
HIBISCUS LIP TINT 
A plant-based lip tint that is lightweight + moisturizing. The subtle, red tint is made from plants only-- no micas or iron-oxide are used. 
Sunflower oil is infused with Alkanet root, Hibiscus powder + Cocoa powder creating a subtle red tint. Calendula, Cocoa butter + beeswax help to seal in moisture + heal dry or cracked lips. 
0.3 oz eco-friendly cardboard push-tube. 
Ingredients: 
Sunflower oil infused with Calendula*, Alkanet root, Hibiscus powder* + Cocoa powder*; Cocoa Butter*, Beeswax*, Vitamin e, Essential oils of Palmarosa* + Peppermint*
*Organic ingredient